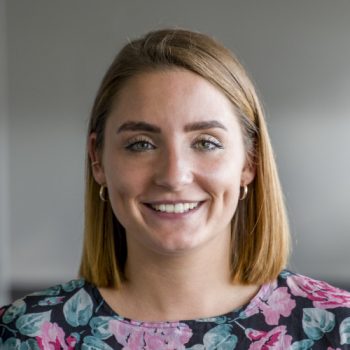 Hi entrepreneurs, today we present Sophia Seidler, a 26-years–old entrepreneur from Germany, and also a Master's student. She is a passionate about fashion, also she loves to give an extra life to old clothes, so she combined both passions and creates an extraordinary idea.
Why did you choose Tecnocampus (UPF)?
Tecnocampus offers a very practical approach to studying Entrepreneurship and Innovation Management as a Master's program. Paired with all the instruments the university infrastructure around Tecnocampus provides us with, it seems the perfect choice for me to develop my own project while acquiring theoretical knowledge in the field of Entrepreneurship.
What has been your impression of the master's degree so far?
Until now, the Master's program has given me a lot of inspiration to become an entrepreneur myself. Because of the practical work on our own project as well as group work and case studies I have learned a lot about the entrepreneurial world in this very short time. I am excited for the two upcoming trimesters and feel like this program makes all the students grow immensely, personally as well as professionally.
Can you describe to us a bit about your project?
I am working on a platform that aims in connecting textile service providers with customers in a digitalized way. For the first phase, customers can book their clothing mending services online in order to extend the life cycle of their favorite clothing piece. The tailor can work autonomously from home and achieve visibility, credibility, and new clients without any Online Marketing skills.
What are your expectations of your project in the future?
Over the course of the Master's program, I want to further develop the project to reach a mature stage by the end of the Master's. So I can come out with an innovation business!!
Linkedin: Sophia Seidler